We Share the Hope that is Within Us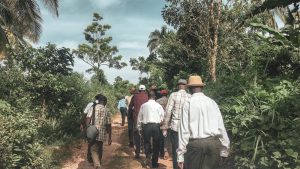 Our desire and goal is to create self-sustaining missions that meet the spiritual and daily needs of the people we serve. We want to share the blessings we experience as Christians. Our hope is built on the promises God has extended to all mankind that follow God's plan for us.
As Christians we live each day in faith that Jesus is indeed our savior. It is the basis for the hope that is within us. We read of God's plans for us in the Bible. We believe the truths and evidence the Bible reviles.
We believe the Bible compels us to serve others, to share the hope that is within. We experience this hope as blessings, both now and in the life to come. We want everyone to experience the same hope.
Jesus taught us to place our hope in the promises of God. "This hope is a strong and trustworthy anchor for our souls. It leads us through the curtain into God's inner sanctuary." – Hebrews 6:19 NLT
Our hope is demonstrated through service to others (Romans 12:8 NLT). We recognize that the realities of our daily survival compete with the daily needs of our spirits. The urgency of physical demands can consume us, making it very difficult to also meet the needs of our spirits. Our mission is a pragmatic one – seek practical solutions that meet the daily needs of people so spiritual needs are not neglected. We seek practical solutions that can be sustained, owned by, and extended by the Haitians we serve.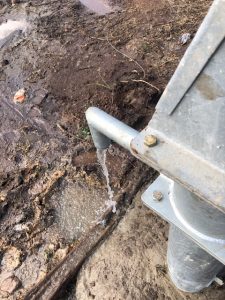 Planting Hope, Inc. began in earnest in 2015 and were granted 501(c)3 status in 2017. We expected hard work and challenges. We begin to develop and refine our plans for a plantain farm. We had no way to know that the next 5 years would see a worldwide pandemic, another devastating earthquake in Haiti, the assassination of the Haitian president, the rise of uncontrolled gangs in Haiti's capital, the closure of international borders to travel, and the collapse of the Haitian economy. So, while our long term goals have not changed, near term challenges have compelled us to deal with many unexpected challenges out of necessity.